About us
Do you want to feast on uniquely spicy and delicious dishes? Dava Thai offers authentic and delectable Thai cuisines for you to enjoy. We are located at 35 Dava drv, Mornington VIC and we are available for delivery and pickup. You can try our Curry dishes such as Dava Curry, Jungle Curry, Gang Keow Wan and Mussaman Curry. We also recommend our Noodle Dishes, which include our Singapore Noodle, Pad Thai, Pad See-Ew and Hokkien Noodle. For our Salads, we have Thai Salad, Vegetarian Thai Salad and Yum Nom Tok. You can avail of our delivery and pickup services by clicking on our Order Online button.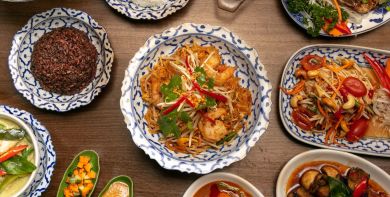 Reviews
Daniela
"Order from here a few times food always excellent quality, never oily and most generous servings!! Highly recommend"
14/02/2020
Jeanette
"Even though one of the three main meals was left off when delivered, delivery returned within 30 mins with the forgotten dish. Food was delicious. Thank you."
2/02/2020